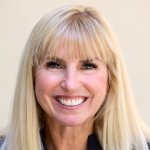 Suzanne Forsyth
UC Davis Continuing and Professional Education
B.S. in Environmental Toxicology UC Davis; MPH in Public Health UC Berkeley
Nearly 30 years' experience in serving pesticide regulatory officials and stakeholders at the tribal, state and federal levels
Experience as a pesticide registration chemist, water quality specialist, and risk assessment associate bringing subject matter specificity to her work in pesticide safety education
Formerly served as Coordinator for the Tribal Pesticide Program Council (TPPC)
18 years successfully managed the nationally acclaimed Pesticide Regulatory Education Program (PREP)
In 2014 honored with Life Membership to the American Association of Pesticide Control Officials (AAPCO)

Kaci Buhl
Pesticide Safety Education Program (PSEP) Coordinator in Oregon
Associate Professor of Practice in the Department of Environmental & Molecular Toxicology
10 years as the Project Coordinator of the National Pesticide Information Center (NPIC) at Oregon State University
Worked in pesticide enforcement and incident coordination at the Oregon Department of Agriculture (ODA)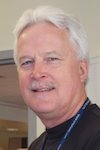 Fred Berman
Toxicology Information Center, Oregon Institute of Occupational Health Sciences at Oregon Health & Science University
BS Microbiology Oregon State University; DVM Washington State University; PhD Toxicology OSU
18 years as Director, Toxicology Information Center, Oregon Institute of Occupational Health Sciences at Oregon Health & Science University
Co-investigator at the National Pesticide Information Center
Consultant to the Oregon Department of Agriculture's Pesticide Analytical and Response Center
10 years' experience in veterinary clinical and emergency medical practice

Aidan Black
Environmental Protection Specialist, U.S. EPA, Office of Pesticide Programs,
BA in Environmental Policy, Colby College
Provide support to implement the Worker Protection Standard and Certification of Pesticide Applicators regulations
Work with a diverse group of stakeholders through the Pesticide Program Dialogue Committee to facilitate discussion of recommendations for U.S. EPA's pesticide programs
Served as a Community Gardening and Agroforestry Facilitator in The Gambia.
Experience in forest conservation in Northern New England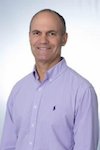 John Forsyth
Occupational Health Services, Woodland Healthcare
Practicing physician, Occupational Medicine, Woodland Healthcare, 1995 to present. Practice includes evaluating and treating pesticide exposures.
California Medical Supervisor Program for pesticide surveillance 1995 to present
Physician, US Navy 1986 to 1995; duties included CAW-17 flight surgeon, Puget Sound Naval Shipyard branch clinic Officer in Charge
UCSF Occupational Medicine Residency
St. Louis University Medical School

Charlotte Halverson
Clinical Director, AgriSafe Network
Graduate of Agricultural Medicine Core Course – University of Iowa
BSN (1986), COHN-S (1998)
Served 17 years as the Clinical Services manager of the National Education Center for Agricultural Safety
Occupational Health Services nursing – Mercy Medical Center, Dubuque, IA – 5 years
Served 10 years as the manager of the Rural Outreach services for Mercy Medical Center in Dubuque IA – serving eastern Iowa, northwest IL, and southwest WI

Jeff Jenkins
Environmental & Molecular Toxicology, Oregon State University
B.S. Biochemistry, PhD Entomology
Professor and Extension Specialist, Department of Environmental and Molecular Toxicology, Oregon State University
Director, National Pesticide Information Center
Former Chair AGRO Division of the American Chemical Society, President Toxicology Education Foundation, and collaborator Extension Toxicology Network (ExTOXnet)
40+ years working with producers, state governments, NGOs, industry, federal agencies, and international organizations concerned about the adverse impacts of chemicals.

Catherine Karr
Department of Pediatrics/Department of Environmental & Occupational Health Sciences, University of Washington
Professor, jointly appointed in the Department of Pediatrics and the Department of Environmental & Occupational Health Sciences at the University of Washington. Adjunct Professor of Epidemiology
Primary Care Pediatrician, UW Pediatric Care Center – Roosevelt Clinic
Internal Advisor, Pacific Northwest Center for Agricultural Safety and Health, University of Washington
Director, NW Pediatric Environmental Health Specialty Unit, University of Washington
Research focuses on environmental contaminant exposures in pregnancy and childhood and impacts on respiratory and neurodevelopmental health
Trained as MD (Univ WA), PHD (Epidemiology, Univ WA), MS (Toxicology, Univ WA)

Steve Kirkhorn
MD, MPH, and BS from the University of Minnesota
Agrisafe Medical Director
Occupational Medicine Advisor to the NIOSH Upper Midwest Center for Agricultural Safety and Health at the University of Minnesota
Former Director/Section Chief of Occupational Health at the Minneapolis Veterans Administration Health Care System; Director of the Occupational and Environmental Medicine Academic Program; Director/Section Chief of Occupational Health; and Assistant Professor at the University of Minnesota
Boarded in Occupational Medicine and Family Practice

Ouahiba Laribi
Office of Environmental Health Hazard Assessment
PhD in cell and molecular biology, University François Rabelais of Tours, France (1998-2001)
MPH in Environmental Health Hazard Assessment, French National School of Public Health (EHESP)
10 years of experience working as a scientist in different academic organizations in the US, Spain, France and Switzerland
Since 2002, toxicologist at the Office of Environmental Health Hazard Assessment (OEHHA) primarily working on the Medical Supervision Program and Outreach on Pesticides Related Illnesses.
OEHHA's Environmental Justice coordinator.

Ana Rivera-Lupiañez
U.S. EPA, Office of Pesticide Programs
B.S. in Chemical Engineering UPR Mayagüez; M.S. in Environmental Management, PUPR
10 years' experience working with the Federal Government
Experience conducting human health risk assessments for the registration and safe use of pesticides
Provides general support to the Pesticide Worker Safety Program
Project Officer for the National Pesticide Information Center (NPIC) and the Farmworker Health and Safety Alliance Pesticide Safety Education Project (AFOP) cooperative agreements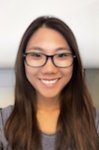 Jenifer Park
U.S. EPA, Office of Pesticide Programs
B.S. in Brain, Behavior, and Cognitive Science, University of Michigan
MPH in Social and Behavioral Sciences and Global Health, focus on environmental health, Yale School of Public Health
Works and provides support to implement the Worker Protection Standard and Certification of Pesticide Applicators regulation.
Experience conducting epidemiological research on pesticide exposure and health.
Served as a Community Health Advisor with the U.S. Peace Corps in educating, managing programs, and spreading awareness about major health issues affecting the rural population in Zambia.

James R. Roberts
Department of Pediatrics, Medical University of South Carolina
MD (Texas Tech University Health Sciences Center) and MPH in maternal child health (University of Alabama at Birmingham)
Professor of Pediatrics, over 20 years in the General Pediatrics faculty at MUSC
Director, South Carolina Pediatric Practice Research Network
Research interests include children's environmental exposures, vaccine delivery
Co-Author, Recognition and Management of Pesticide Poisonings, 5th and 6th editions
Chair of the Board of Directors, Children's Environmental Health Network

Diane Rohlman
Occupational & Environmental Health, University of Iowa
Associate professor in the Department of Occupational & Environmental Health in the University of Iowa's College of Public Health where she holds the Endowed Chair in Rural Safety and Health.
Director of the University of Iowa's Healthier Workforce Center and Agricultural Safety and Health Training Program in the University of Iowa's Heartland Center for Occupational Health and Safety.
Research focuses on the health effects of occupational and environmental exposures, with emphasis on the increased workplace risks faced by younger employees.
Studies have examined agricultural workers in the United States and around the world, including research on the effects of pesticide exposure on adolescents and their developing nervous system.
Received masters and doctorate in experimental psychology from Bowling Green State University in Ohio.

Marc Schenker
Public Health Sciences and Medicine, University of California Davis
Distinguished Professor Emeritus of Public Health Sciences and Medicine at the UC Davis School of Medicine.
Over 30 years of experience in medicine and public health research, teaching and public service.
Founding director of the Davis Center for Occupational and Environmental Health, the Western Center for Agricultural Health and Safety, and the Migration and Health Research Center.
Specialty is occupational and environmental disease, with a focus on respiratory and reproductive health.
Conducts epidemiologic research and public policy advocacy on the health of global migrant populations with a particular focus on farmworkers and occupational disease.
Editor of the book, "Migration and Health: Research Methods Handbook."

David Vearrier
University of Mississippi Medical Center
Chair, Occupational and Environmental Toxicology Section of American Academy of Clinical Toxicology
Board certified medical toxicology, occupational medicine, emergency medicine
Professor of emergency medicine and preventive medicine, University of Mississippi Medical Center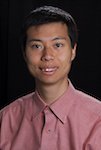 Michael Yeh
Centers for Disease Control and Prevention (CDC)
Medical Officer, Health Studies Section and Emergency Management, Radiation, Chemical Branch in the Division of Environmental Health Science and Practice at the National Center for Environmental Health and the CDC
BS in Biology, SUNY Stony Brook, MS in Journalism Columbia University; MS Epidemiology University at Buffalo; MD University at Buffalo
Board certified in emergency medicine and internal medicine
Practiced emergency medicine in community hospitals on Long Island and Rhode Island
Medical toxicology fellow at Emory University / CDC 2019 - 2021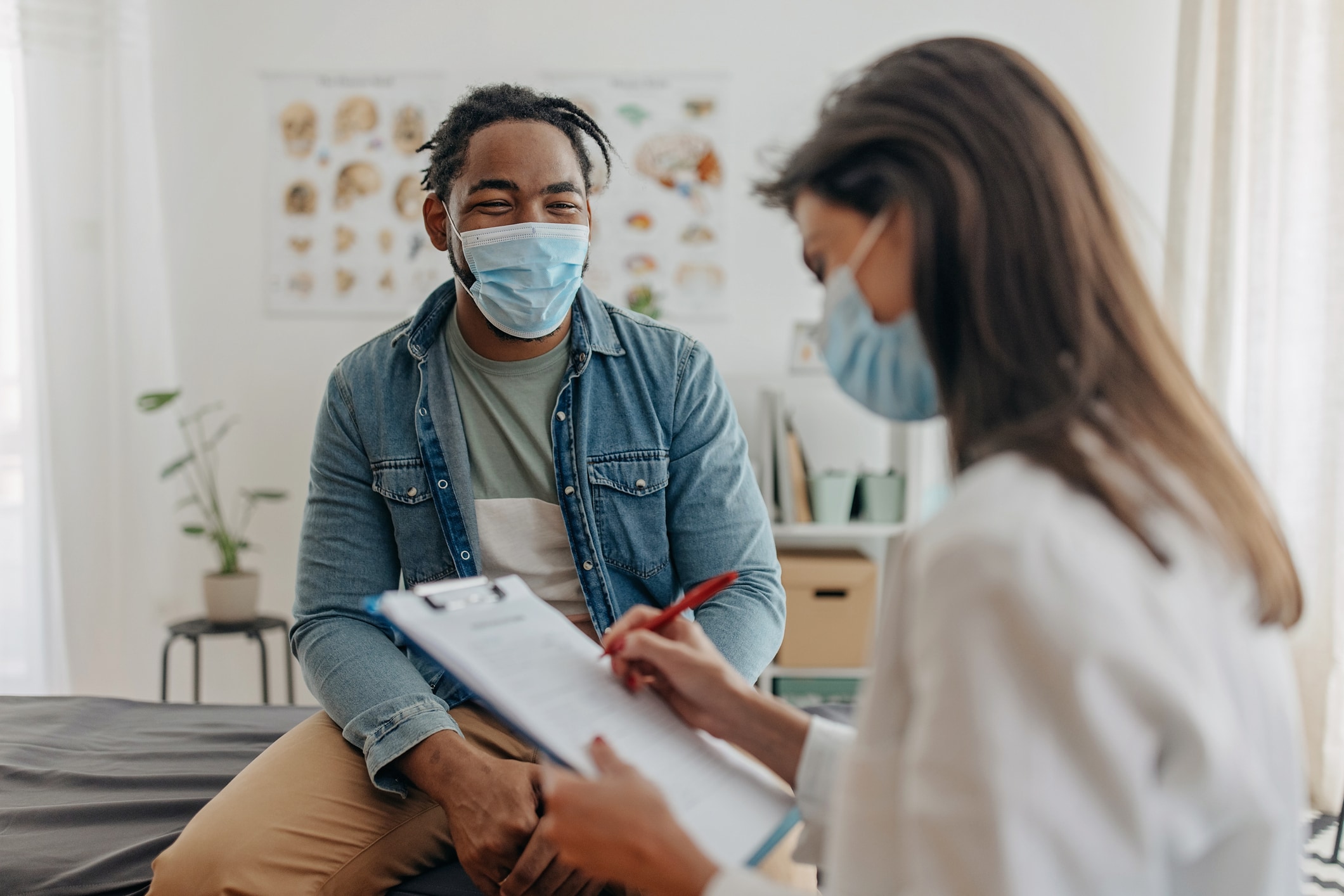 PERC-med Projects
Resources for the prevention, recognition, and treatment of pesticide-related health conditions.