Ag Health and Safety Alliance
Ag Health and Safety Alliance was awarded a $100,000 two-year grant. This grant will fund the project Building Pesticide Safety Education for Gear Up for Ag! Programs and WPS-compliant respirator fit testing in Mississippi. The project encompasses an enriched curriculum, focusing on safe pesticide handling and PPE usage. With a hands-on approach, the initiative will provide tailored educational sessions, PPE kits, and workshops, emphasizing the importance of respiratory safety. The Ag Health and Safety Alliance is an international non-profit organization focusing on the next generation of agriculture's health and safety. Carolyn Sheridan, Founder and President of Ag Health and Safety Alliance, said "We are deeply honored and thrilled to receive this grant from PERC. This support will not only bolster our mission but will also pave the way for tangible advancements in pesticide safety and education. At the Ag Health and Safety Alliance, we are committed to safeguarding our agricultural workers, and this grant will play a pivotal role in enhancing our outreach and impact, especially among the young farmworkers in Mississippi."
National Center for Farmworker Health
National Center for Farmworker Health was awarded a $100,000 two-year grant for its project on increasing pesticide safety knowledge among farmworkers from Mexico who speak languages other than Spanish. The initiative is particularly tailored for Mesoamerican Indigenous farmworkers in Texas' Rio Grande Valley counties. Given the linguistic and resource challenges these workers face, this project aims to bridge the gap. The National Center for Farmworker Health is a not-for-profit corporation in Buda, Texas, dedicated to improving farmworker families' health. Sylvia Partida, Executive Director of NCFH, stated, "With PERC's backing, we are poised to bridge the linguistic knowledge gap. We plan to curate resources that align with the unique linguistic and cultural needs of Indigenous farmworkers, ensuring that this vital community has the tools to safeguard their health and that of their families."
Surry Medical Ministries
Surry Medical Ministries (Surry) was awarded a $96,186, two-year grant titled AVOID Pesticides: Agricultural Virtual Outreach for Inclusion and Development Pesticides; and in Spanish is titled EVITA Pesticidas: Educacion Virtual Inclusiva para los Trabajadores Agrícolas. This project aims to mitigate pesticide exposure health risks for migrant and seasonal farmworkers in western North Carolina. Developed in collaboration with leading institutions, AVOID is powered by an advanced Learning Management System to educate farmworkers across five counties. Surry is a non-profit community-supported primary care health clinic that serves uninsured patients across a range of care levels. Rosa Miranda, the Health Support Services Coordinator at Surry, expressed her enthusiasm, stating, "This grant marks a significant stride in our persistent endeavors to protect our migrant and seasonal farmworker community. With AVOID, we envision a future where every farmworker in North Carolina is equipped with the knowledge to safeguard their health from the hazards of pesticides. It's about empowerment, safety, and a brighter future."
Campesinos Sin Fronteras
Campesinos Sin Fronteras (CSF) was awarded $100,000 for two years for its program titled Campesinos Pesticide Safety Training and Education Program. This program will reach and educate Spanish-speaking Latino farmworkers, pesticide applicators, and their families living and working in the rural and border communities of Yuma County, Arizona. Through this program, CSF will increase awareness of the risks associated with living by or working in agricultural fields. CSF Executive Director Emma Torres said, "our vision and strength are advocating for long-term strategies and solutions that address the priorities identified by community members in a culturally and linguistic competent manner." She added, "by partnering with PERC, we are able to advance that vision." Campesinos Sin Fronteras' mission is to promote self-sustainability to farmworkers, low to moderate-income individuals, by providing and facilitating access to health, behavioral health, social services, housing rehabilitation, counseling, education, and workforce development.
Toxic Free North Carolina
Toxic Free North Carolina's project, titled Reducing Pesticide Risks for North Carolina Farmworkers by Increasing Awareness of the Worker Protection Standard, was funded $50,000 for two years. Alexis Luckey, Executive Director of Toxic Free NC said, "The EPA's Worker Protection Standard (WPS) provides critical protections to reduce pesticide risks for North Carolina farmworkers and the agricultural community. While implementation of new revisions to the WPS started in 2018, many in the North Carolina agricultural community are still unaware of these new protections." She added, "the purpose of this project is to increase awareness of the Worker Protection Standard and pesticide safety among migrant and seasonal farmworkers, the agricultural community, and adjacent stakeholders in North Carolina, thereby ensuring that existing protections are implemented more broadly across the state." The organization's mission is to engage North Carolina in initiatives that advance environmental health and justice by advocating for safe alternatives to harmful pesticides and chemicals. The organization envisions a toxic-free North Carolina that is part of a just and equitable global community where human and environmental health are valued, respected, and enjoyed by all.
Farmworker Association of Florida
The Farmworker Association of Florida (FWAF) was awarded $100,000 for a one-year project titled Strengthening the Worker Protection Standard (WPS) "Toolchest" for the 21st Century Farmworker Learner. The goal of the project is to inspire and enable the farmworker community to reduce their chronic exposure to agricultural pesticides as one component of FWAF's broader mission of empowering farmworker communities to gain control over workplace, health, and environmental justice issues impacting their lives. "We plan to educate farmworkers and/or agricultural pesticide handlers on the safe use of pesticides," said Jeannie Economos, the FWAF Pesticide Safety and Environmental Health Project Coordinator. "We will engage with the community, conduct focus groups, and produce and promote videos that target key WPS content."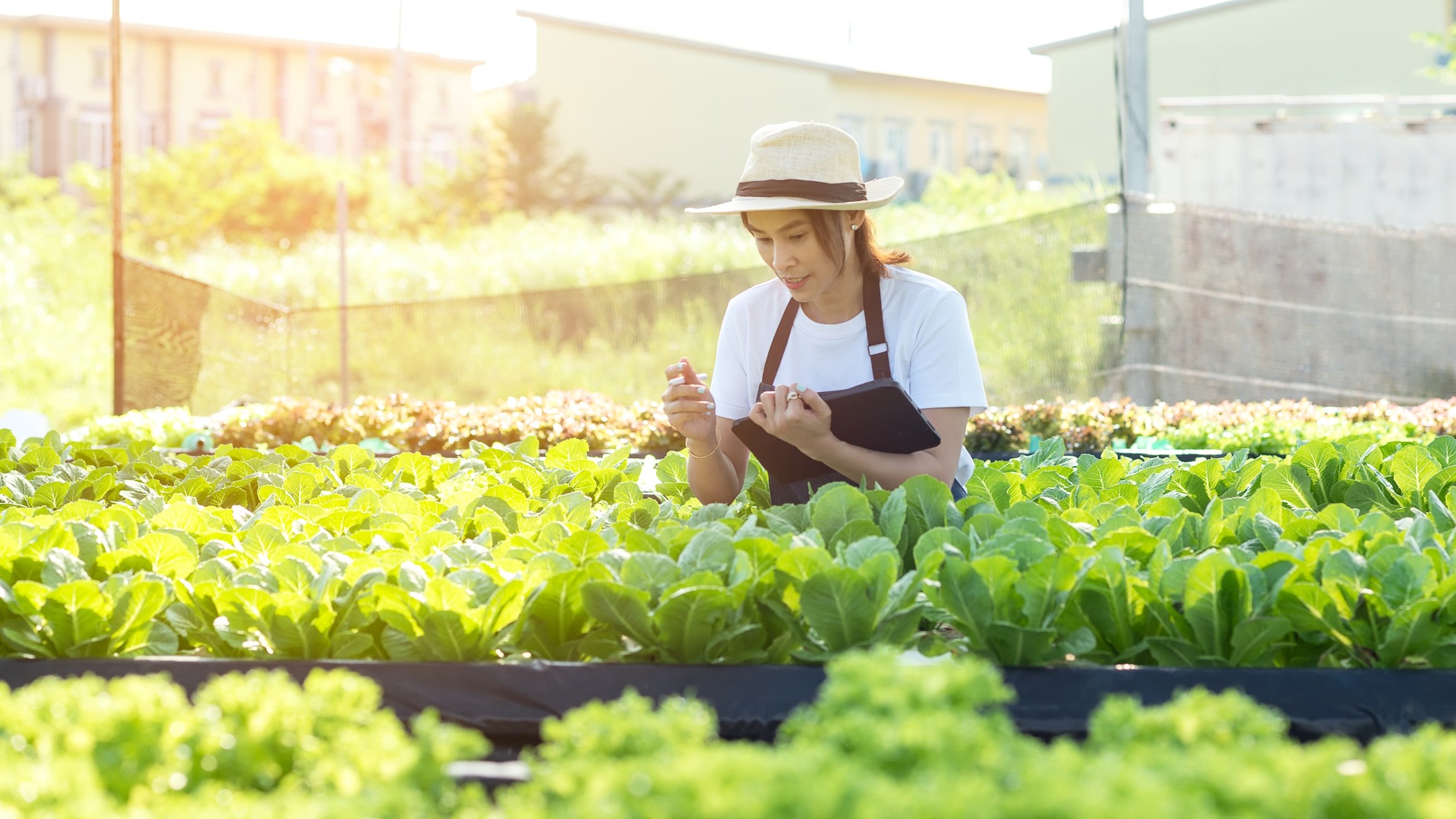 Stay up-to-date with our AgCBP Program
Sign-up to receive our newsletter.